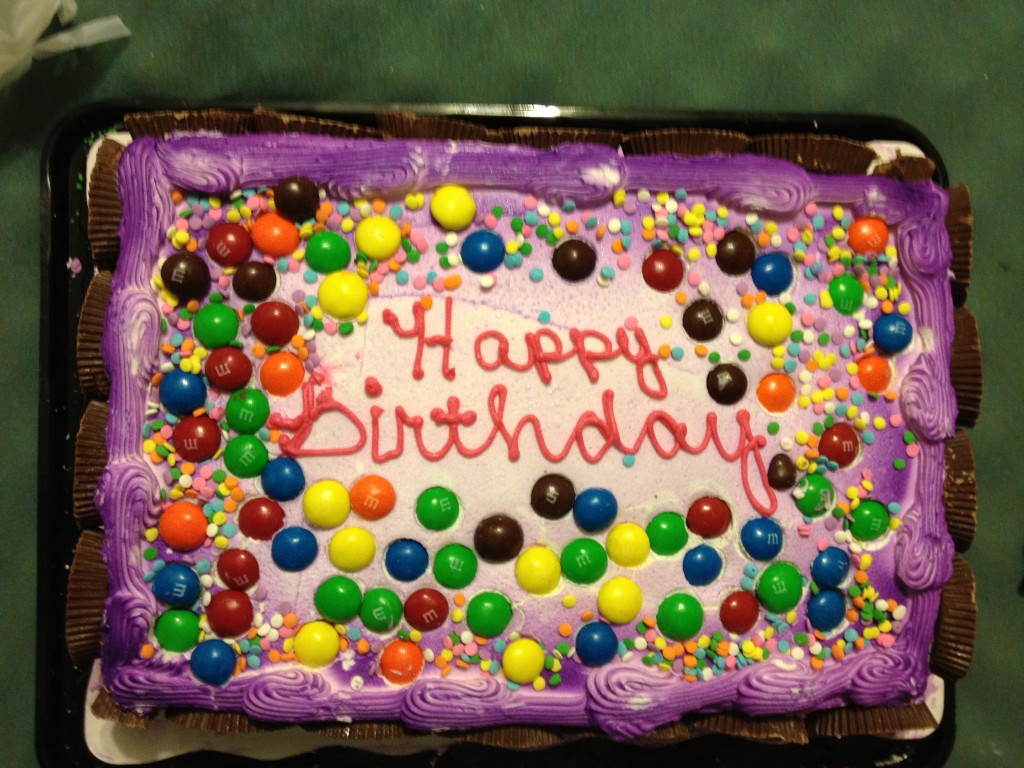 Posted on March 16, 2012 by Chloe in We Did It!.

This year circumstances worked out so that I was responsible for Nana's birthday cake.  I didn't find this out until about 9:00 on the night of her birthday. We were hanging out at the gym and my mom was home with her broken ankle so I got a friend to drive me to Wal-Mart for [...]

1 Comment. Continue Reading...