$0 Upcycled Boot Liners
Posted on February 1, 2012 by Elle in Beauty & Fashion, We Did It!.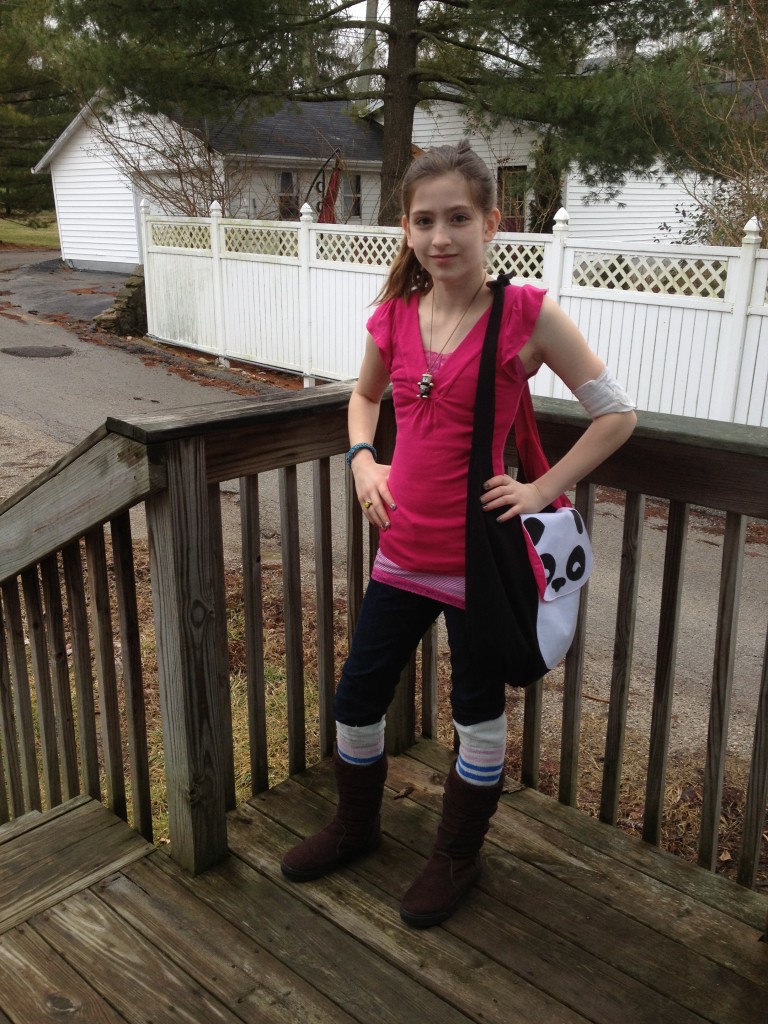 These cute little boot liners were so easy to make!  They're cute. They're fun.  They're fashionable. It took about 5 minutes total from idea to pulling them on.  I needed some boot liners to go with these new adorable boots I bought, but my mom isn't the kind of woman who's going to let me spend a lot of money on boot liners AND I'm the kind of girl who's going to want boot liners to go with every outfit.  Here's what I did:
These boot liners are actually the sleeves from an old sweater.   This particular sweater was chosen because it matched my outfit and it was  100% polyester  (I was in a hurry and wanted to set the ends with a butane torch instead of sewing or waiting for stop-fray to dry).
I measured off how long I wanted them to be and then cut with sharp scissors. After that I lay it on a glass plate and with supervision I melted the cut end with a butane microtorch. This ONLY works if your sweater is some sort of synthetic fabric. Cotton, wool, etc. will have to be sewn or you'll have to use another method of fray-stop. I like sewing but my machine is broken and I was in a hurry–literally running out the door!
As soon as you're done with that, pop your arm through to make sure you don't melt the sides together, and you're good to go.  Slide them up over your pants and pull your boots on. I used the cuff end up around the knee and the side I cut around the foot. If I wanted to reverse that I'd have to make the side I cut prettier.
Best Wishes!
Elle