Death by Chocolate
Posted on January 28, 2012 by Chloe in Food We've Made.
No really…I mean it.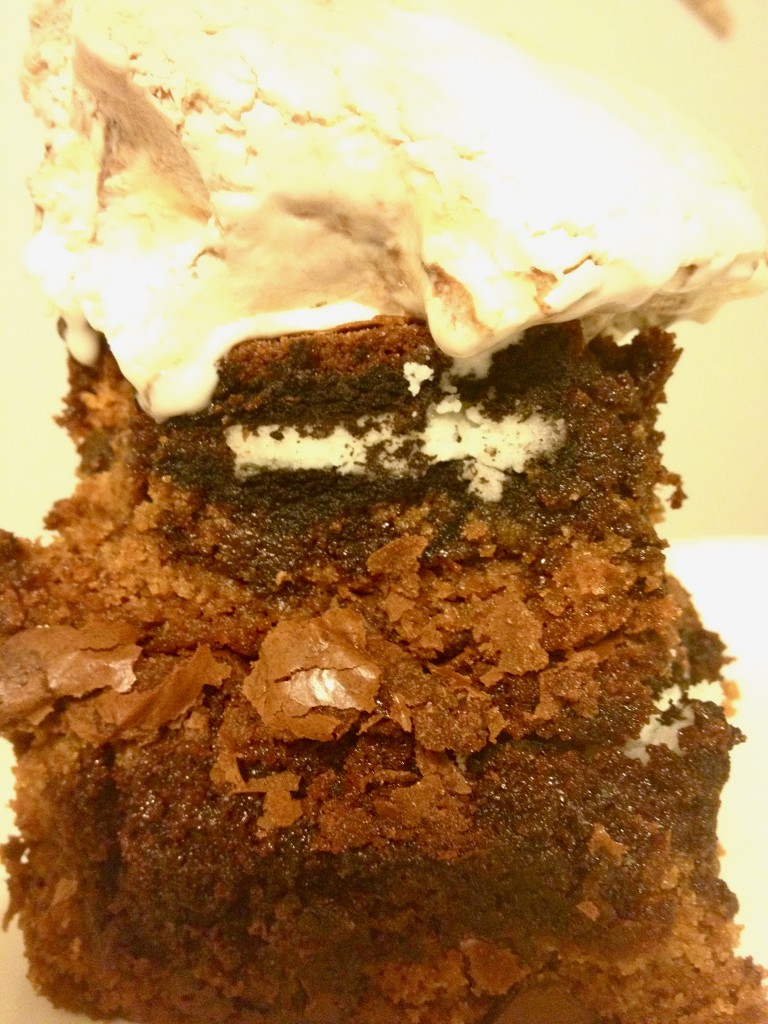 Finding a dessert recipe our brother will eat isn't easy.  He's a meat-and-potatoes kinda fella. He's not big on chocolate, but he does have a weakness for Oreos so that's why I wanted to try this one.   We weren't feeling very patient and using boxed mixes is much quicker. We also figured there was so much going on in the recipe that the subtleties of from-scratch wouldn't be missed.  Keep in mind we cook for an army every time we cook (four athletes, a mom, a nana, and usually company)
So here you go:
This makes an 11″ x 15″ x 2″ dessert:
3 bags of cookie mix (we chose chocolate chip)
3 bags of brownie mix (also Betty Crocker, but I don't see them online)
3 sticks of butter
1 cup of oil
6 eggs
1pkg Oreos (2 if using Double Stuffed)
however much water the packages call for
Preheat oven to 350 degrees.
Make the cookies according to package directions.  Do not adjust for making multiple batches. They will be very thick. Our 6 qt Kitchenaid mixer was begging for mercy.
Spread your cookies across the bottom of your lined pan. This won't be easy.  You may have to use your hands. Sorry if you're squeamish.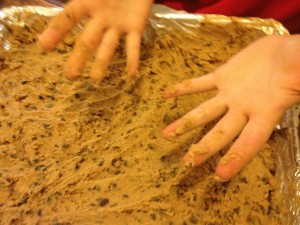 Now you're going to get the Oreos. Ideally you will set them side by side.  We accidentally got the Double Stuffed and there weren't as many in there so we ended up staggering them.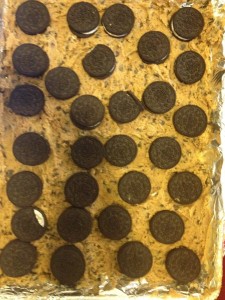 Next make your brownie batter according to package directions. It also will be kind of thick. Pour it on top and spread with a rubber spatula.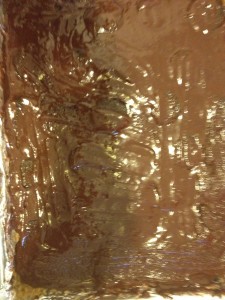 Now you bake it until it comes out clean when a pick is inserted. For us this took about an hour.  We checked it at 40 minutes, 50 minutes, and 60.
The result is something delicious and a little bit unholy. You can NOT eat this every day.  You can NOT eat much of this at once. I hear you out there, "Challenge Accepted"  but I'm telling you it is very rich! Even Vicca had to put some of her piece in the fridge and she doesn't even believe there is such a thing as "rich food".  She thinks it's something people just say.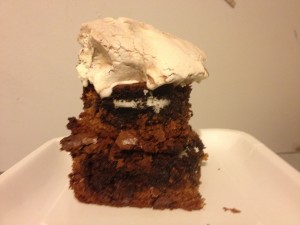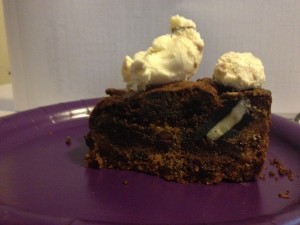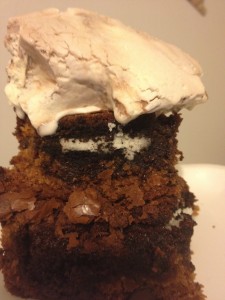 I hope you enjoy this. It was fun.  It was easy. It is tasty.  But you have been warned about the richness. It's bad enough to make my mom ask if all those years of nursing us and making our baby food from organic scratch was in vain.  But it's worth it.